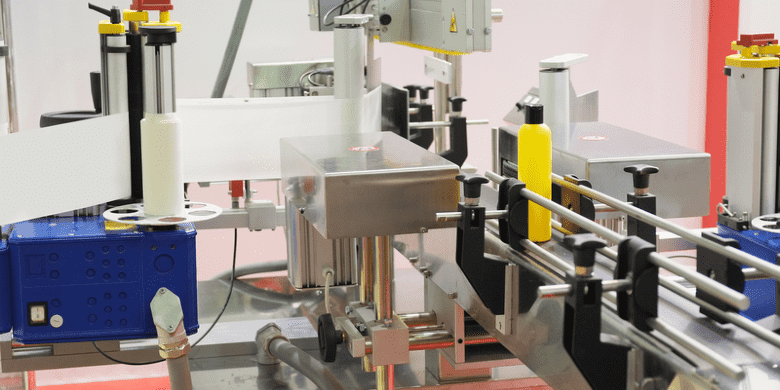 12 April, 2022
Branding Techniques For Glassware - Decal Printing
So far, in our last two blogs, we have discussed the positives and negatives of pad printing and laser engraving. In this blog, we are now going to discuss the same positives and negatives for custom decal printing and if this should be the choice for you when you next get branded glassware.
Firstly, what is a decal print and how are they made. Unlike pad printing where the ink is directly applied to the glass, with a decal, your design is screen printed onto special water slide decal paper with a special ink. This is done by large machines that print each colour of your design separately. The machine uses a vacuum line to move each decal sheet through the machine. Once the paper has been printed another machine grabs the paper to dry the ink between each colour application. By using this method, 1000's decals can be printed each hour. Once the design is fully printed, usually a clear lacquer is then applied. After this, the decal paper is placed in water so the decal itself can be slid off the backing paper. A squeegee is then used to remove any excess water and air bubbles. Once it is on the glass in the correct position, the glass is then placed into an oven or kiln where it is high fired at extreme temperature, so the decal then adheres to the glass. This can vary anywhere from 500 to 2000 degrees. At glasswareonly, our ovens are at about 800 degrees for this process. The glass is then cooled and presto – you have a branded drinking glass.
The four main things we will discuss are below.
1. Branding Size
2. Durability
3. Colours Required
4. Budget
So, Let's go through the main features to decide if this works best for you.
1. Branding Size: As decals are printed onto a type of paper, it means they can bend with a curve, so unlike pad printing, you can get a decal to wrap around the entire glass. There are really no restrictions to the size you can print. The only tricky part is if the glass you are applying the decal on has a tapered shape. Try grabbing a piece of paper and wrapping it around something tapered at home. You can see where it starts to taper, the paper can't make straight contact. This can be overcome with some creative design and "bending" your design on the paper to cater for it, but it is best if you can stick to the straighter sides of the glassware.
2. Durability: This is where the high fire part comes in. Unlike pad printing that can be only low fired, when you high fire something it adheres strongly to the glass and won't come off. The special inks that are used won't fade, so it means anything with a decal print is dishwasher safe. This is why, this method of branding is the most preferred for any professional hospitality business such as bars, restaurants and cafes. They know with confidence they can repeatedly put their glassware through their industrial dishwashing machine and know their design is safe.
3. Colours Required: Decals are perfect when it comes to colours as it is virtually unlimited. Due to how the ink is initially printed onto the paper, there are no restrictions when it comes to colours, so you can get as creative as you want.
4. Budget: This is the only sticking point with decals. They are expensive to produce. The printing side can be automated, but the application to the glass must be by hand and it is a slow process. Each decal needs to be dipped in water, a hand slid off and then applied to the mug. They then need to squeegee excess water off and make sure there are no air bubbles. This all takes time and it is a much longer process than pad printing or engraving. The plus side is you do get full-colour graphics that are guaranteed not to fade or wear off your glass, so this is what you need to consider. If you are in hospitality, the only good options are engraving or decals. If they are for general use and can be hand-washed, then pad printing is the cheaper option and still looks great.
We hope these last 3 blogs have helped you understand the different branding methods that are available for glassware. If you are thinking of purchasing some wine, beer, champagne or other glass for your next promotional campaign, but are still unsure on what would work best for you, give us a call or send us an email and we'd love to assist you.
The Glassware Only Team